Our Latest News, Events and Offers
30 Jun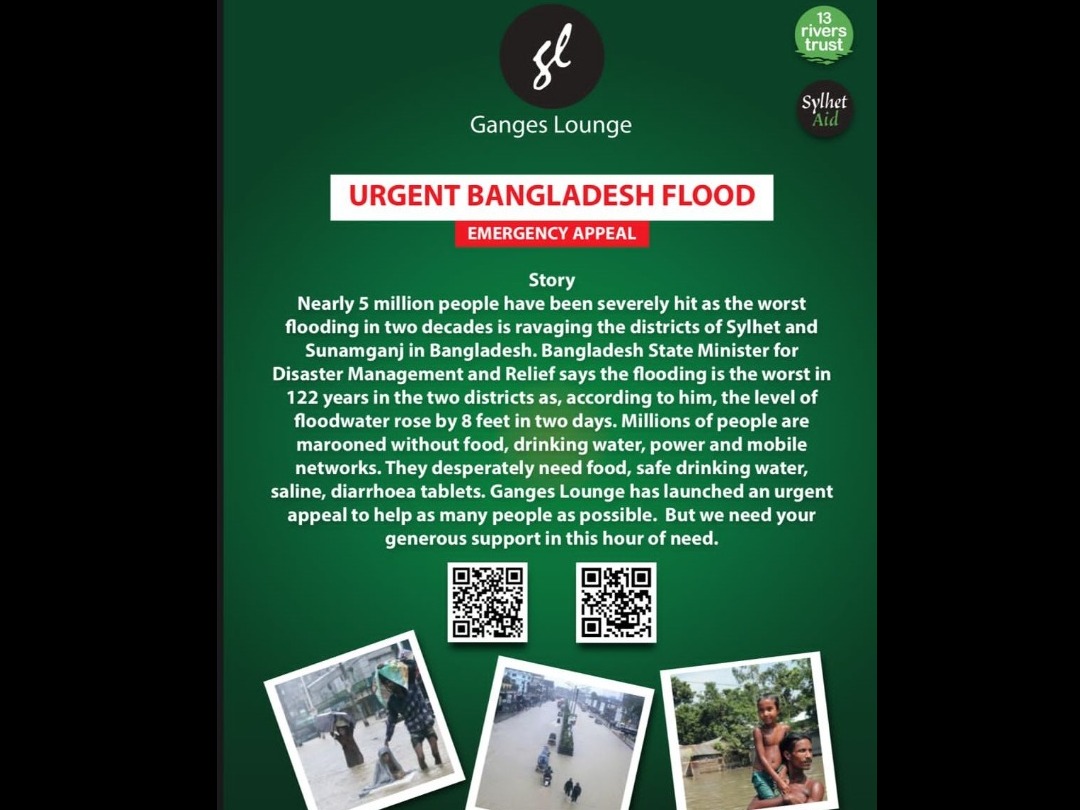 ---
Nearly 5 million people have been severely hit as the worst flooding in two decades is ravaging the districts of Sylhet and Sunamganj in Bangladesh.
Bangladesh State Minister for disaster management and relief says the flooding is the worst for 122 years in the two districts as, according to him, the level of floodwater rose by 8 feet in two days.
Millions of people are marooned without food, drinking water, power and mobile networks.
They desperately need food, safe drinking water, saline and diarrhoea tablets.
Ganges Lounge have launched an urgent appeal to help as many people as possible but we need your generous support in this hour of need.
You can donate at https://13riverstrust.co.uk and https://sylhetaid.co.uk
---